A restored building full of history awaits you, welcoming you comfortably, involving you in a rural environment of rare beauty. Built in the early twentieth century in an area once inhabited by Celts and Romans, it was in the year 2000 that began its activity and pioneer in Povoa de Lanhoso, located in the heart […]
We provide special conditions for group stays.To facilitate the booking process, please contact us and indicate the total number of adults and children, as well as the intended distribution and dates of stay. You will receive our best offer.
A space where companies can provide meetings and events
Discover
Póvoa de Lanhoso
Póvoa de Lanhoso is a Portuguese village in the District of Braga, region of the North and sub-region of Ave. These lands have been inhabited since time immemorial - at least three thousand years before Christ. In the access to the largest granite monolith of the Iberian Peninsula, at the top of which is located the Castle of Lanhoso, where king D. Afonso Henriques arrested his own mother, D. Teresa.

Our offer of accommodation
Rooms and Suites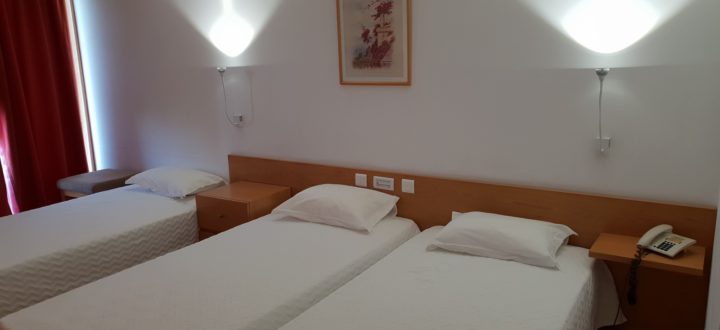 Double Room Twin
From €45 / night*
* Single occupation
Double Room
From 65,00 € / night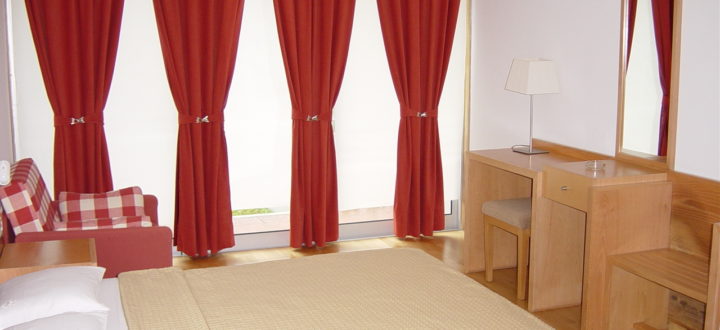 Suite
From 90,00 € / night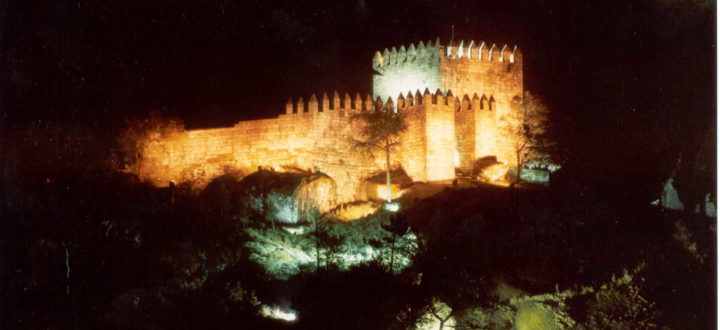 The castle of Lanhoso, located at the northern entrance of the village of Póvoa de Lanhoso, is one of the most imposing Portuguese castles, and a highlight in the regional tourist circuit. Built at the top of Monte do Pilar – the largest granite monolith in the country -, isolated in the division of the valleys of the Ave and Cávado rivers, within its walls was built a sixteenth-century sanctuary, using the very stone of the ancient walls. At the half slope, on its access, the remains of an ancient Romanized settlement can be appreciated. Tradition has it that the Countess Teresa de Leão, the mother of D. Afonso Henriques (1112-1185), has taken refuge in this castle twice.
Póvoa de Lanhoso is one of the most important centres of handicraft production of the world famous Portuguese filigree. Filigree is the art of working gold and silver through delicate threads of these materials, finely intertwined and juxtaposed, forming works of high complexity, form and aesthetic wealth. A few kilometres from the Rural Hotel Vila Joaquina, in the neighbouring parishes of Travassos and Sobradelo da Goma, you can find and visit several filigree workshops. In Travassos there is a Gold Museum, and in the Tourism Office of Póvoa de Lanhoso you will find several useful information.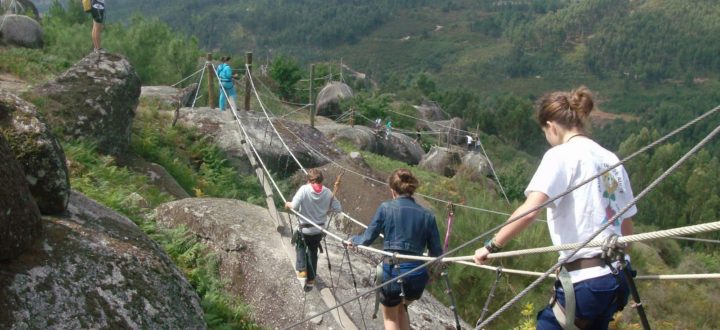 DiverLanhoso is one of the largest adventure parks in the Iberian Peninsula and one of the largest in Europe! It offers more than 50 sports, adventure and nature activities, a restaurant with typical Minho gastronomy, a swimming pool, multipurpose rooms and many other facilities, all in the same place. Located in the parish of Oliveira, a few kilometres from the Rural Hotel Vila Joaquina, please contact us to book activities.